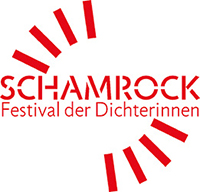 Internationale Poetry-Biennale - Filmfestival - Salon - Netzwerk
Samstag, 5. November, 15 Uhr
---
Andrea Grill
(Wien / Vienna)
Andrea Grill lebt als Dichterin und Schriftstellerin in Wien und Amsterdam, sie ist promovierte Evolutionsbiologin und übersetzt aus mehreren europäischen Sprachen.
Seit 2005 erschienen zwei Lyrikbände, sieben Romane, Erzählungen, Essays und Kinderbücher. Ihr Roman Cherubino war für den Deutschen Buchpreis nominiert. Zuletzt veröffentlichte sie den Online-Lyrikband stadtlandflussgetier.org (gemeinsam mit Anja Utler) und das Jugendbuch Sam und die Evolution, Tyrolia.
Sie wurde vielfach ausgezeichnet, u.a. mit dem Förderpreis zum Bremer Literaturpreis 2011 und dem Anton-Wildgans-Preis 2021. 2021 erhielt sie ein Exzellenz-Stipendium des Deutschen Übersetzerfonds.
Andrea Grill is a poet and writer based in Vienna and Amsterdam. She has a doctorate in evolutionary biology and translates from several European languages.
Two volumes of poetry, seven novels, short stories, essays and children's books have been published since 2005. Her novel Cherubino was nominated for the German Book Prize. Most recently she published the online volume of poetry stadtlandflussgetier.org (together with Anja Utler) and the youth book Sam und die Evolution, Tyrolia.
She has received many awards, including the Bremen Literature Prize 2011 and the Anton Wildgans Prize 2021. In 2021 she received an Excellence Scholarship from the German Translator Fund.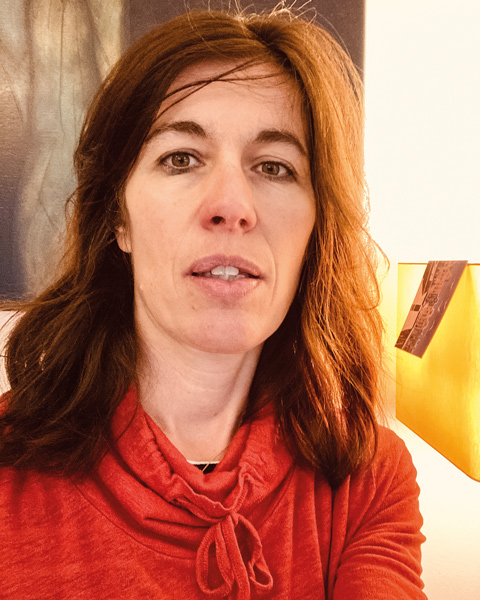 WALD
sagt sie
nicht Bäume oder das Grüne
oder aufs Land,
hast du gewusst
dass eine erschlagene Mücke
nach Erde riecht
auf der Hand
---------- ------------- -------------- ------------------------- ----------- ----------------
TELLER MIT ERDBEEREN
vor die blühenden
Laubbäume gereiht
du kaufst einen
reservierst für später
das produzieren wir
jetzt alles selber
du sprichst sanft
wie immer, rauchst
wie immer, wir prosten
mit Erdbeeren, kling
Fruchtwangen
im Aschenbecher
Stummel von
Samenfleisch &
Tabakpapier, wir