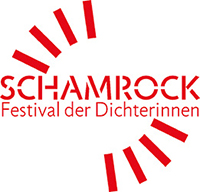 Internationale Poetry-Biennale - Filmfestival - Salon - Netzwerk
Freitag, 4. November, 22.30 Uhr
---
Alexandra Cárdenas
(Kolumbien / Colombia - Berlin)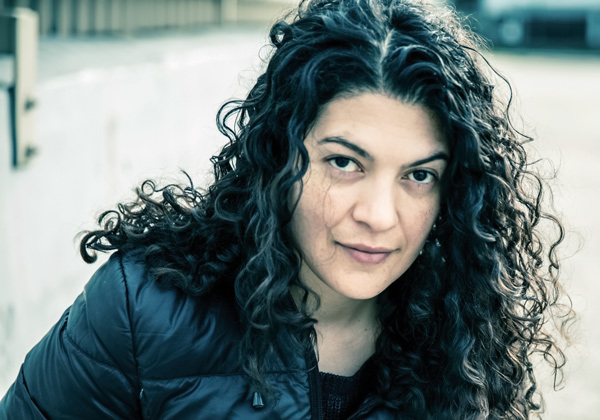 Foto Ruud Gielens
Geboren in Bogotá, Kolumbien, studierte sie Komposition an der dortigen Los Andes University und absolvierte einen Master in Sound Studies und Sonic Arts an der Universität der Künste, Berlin. Als gefragte Rednerin und Performerin von Live-Codierung ist sie regelmäßiger Gast auf Festivals, Veranstaltungsorten und Ausstellungen weltweit. Sie hat zeitgenössische Stücke für Orchester, Ensembles und Solisten komponiert und mit Theatergruppen in Mexiko, Belgien und Deutschland zusammengearbeitet, derzeit arbeitet sie an der Oper CITIZEN4 for Virtual Reality.
Ihre unabhängige Forschung zu Live-Codierung und Dekolonialität hat sie dazu gebracht, unter anderem Ahnenwissen, das Erhabene, Zufälligkeit, künstliche Intelligenz, maschinelles Lernen, Embodiment, Cyberfeminismen, Privatsphäre und Freiheit in digitalen Medien zu untersuchen.
Alexandra Cárdenas lebt in Berlin, wurde in das Heroines of Sound Mentoring Program 2021-2023 berufen, erhielt für ihre Forschung 2021 und 2022 ein Stipendium des Deutschen Musikfonds und des Deutschen Musikrates.
Born in Bogotá, Colombia she studied Composition at the Los Andes University there, and completed a Sound Studies and Sonic Arts Master's Degree at Universität der Künste, Berlin. Being highly active as a speaker and performer of live coding, she is a regular guest at festivals, venues, and exhibitions worldwide. She has composed contemporary pieces for orchestra, ensembles, and soloists and worked with theater companies in Mexico, Belgium, and Germany, currently working on the opera CITIZEN4 for Virtual Reality.
Her independent research on live coding and decoloniality has taken her to investigate, among other topics, ancestral knowledge, the sublime, randomness, artificial intelligence, machine learning, embodiment, cyberfeminisms, privacy, and freedom in digital media.
Alexandra Cárdenas lives in Berlin, she has been appointed to the Heroines of Sound Mentoring Program 2021-2023, was awarded a German Musikfonds and a Deutscher Musikrat grant for her research in 2021 and 2022.