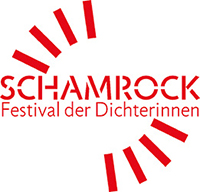 Internationale Poetry-Biennale - Filmfestival - Salon - Netzwerk
Nancy Campbell
(Schottland/Scotland)
Sonntag, 25. Oktober, 15 Uhr
live - whiteBOX München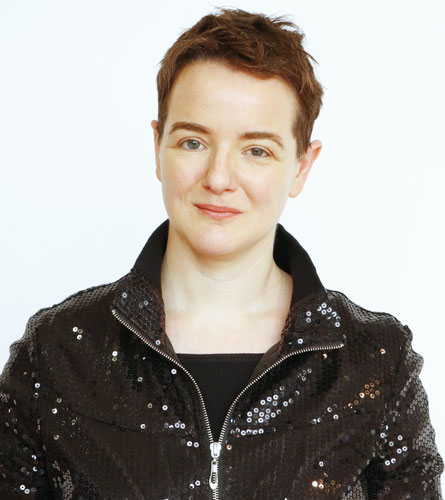 Nancy Campbell ist schottische Dichterin und Sachbuchautorin. Zu ihren Büchern gehören The Library of Ice, Disko Bay und How To Say 'I Love You' In Greenlandic (Gewinnerin des Birgit Skiöld Award). Diese Arbeiten stützen sich auf eine Reihe von Aufenthalten in arktischen Museen, um die Klimakrise und den kulturellen Wandel im Norden des letzten Jahrzehnts zu untersuchen.
Campbell wurde 2018 zur UK Canal Laureate ernannt, und die in Auftrag gegebenen Arbeiten zu Wasserstraßen bilden ihr neuestes Buch Navigations. 2019/2020 war sie Literatre Fellow am Internationalen Künstlerhaus Villa Concordia in Bamberg.
Nancy Campbell is a Scottish poet and non-fiction writer whose books include The Library of Ice, Disko Bay, and How To Say 'I Love You' In Greenlandic (winner of the Birgit Skiöld Award). These works draw on a series of residencies with Arctic museums to research climate crisis and cultural changes in the north over the last decade.
Campbell was appointed the UK Canal Laureate in 2018, and the commissioned work on waterways forms her latest book Navigations. During 2019/2020 she was a Literatre Fellow at Internationales Künstlerhaus Villa Concordia, Bamberg.
Aasaq / Summer song
We'll feast on roseroot and bitter dandelion,
stems of fresh green angelica,
fine fresh angelica found in the shade,
dried capelin, dried cod and grey mattak:
a feast of fish and fruit to make us fat.
Those smoky silver fish will make us fat.
Umiarissaat / The seal people
I watch four shadows pass the sun.
They are not men, those bearded ones
with fat, stooped heads and shining skin
aboard a boat with no beginning.
What brings such beasts? I do not know                         
their stooping forms; their short, fat arms that row
the endless boat; their long, white claws;
their round, black eyes that look to shore.
They row so close I see still more.           
The round, black eyes that look to shore
have seen me watch. They are not men.
The boat will disappear again.
The Vostok Ice Core gives a creative writing lesson
1. Be complete. Tell the whole story: every day in every season, summer and winter, from the present until the beginning of time.
2. Be discrete. Record events in one location only; preserve the unities of space, if not of time.
3. Be precise. Do not get distracted by your own fears, the imminence of extinction. Never decide your results in advance.
4. Be concise. Do not use too many words. Do use a language that everyone can understand.
5. Air is invisible, but it holds just as much information as ice.
6. By the time they reach your readers, the events you describe will seem infinitesimal. That faint grey line left by a volcanic eruption that grounded all the world's planes? It's nothing to them.
7. Remember that ice is the frozen state of water. Your document may take on other forms.
8. If you want to find ice, go to the cold places, but keep your own temperature constant.
9. The work will not be quick. Anticipate seven seasons.
10. Keep going deeper. The story is already there: extraction is the reader's art. Reading in the cold, drilling through the dark.