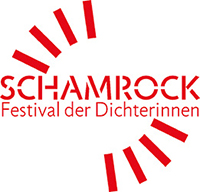 Internationale Poetry-Biennale - Filmfestival - Salon - Netzwerk
Freitag, 23. Oktober, 14.30 Uhr
live - whiteBOX München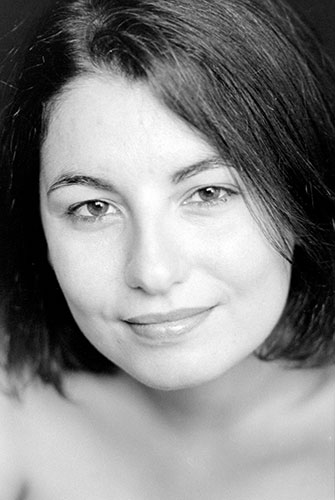 Miriam Calleja ist eine zweisprachige Autorin und Dichterin aus Malta. Ihre erste Gedichtsammlung Pomegranate Heart wurde 2015 veröffentlicht. Ihre Gedichte sind in mehreren Anthologien in Großbritannien online und in gedruckter Form vertreten, darunter Please Hear What I'm Not Saying, Persona Non Grata, The Blue Nib und For The Silent.
Sie leitet Creative Writing Workshops und arbeitet mit anderen Künstlern zusammen. Im Herbst 2020 ist sie in die Villa Waldberta eingeladen, die internationale Künstlerresidenz der Stadt München.
Miriam Calleja is a bilingual author and poet from Malta. Her first collection Pomegranate Heart was published in 2015. Her poems are represented in several anthologies in the UK online and in print, like Please Hear What I'm Not Saying, Persona Non Grata, The Blue Nib, and For The Silent, among others.
She facilitates creative writing workshops, and collaborates with other artists. In autumn 2020, she is invited to the Villa Waldberta, the international artist residency of the City of Munich.
Blue Room
Margot
sits in her cabinet of treasures
thimble
by thimble recounting the days
blue
is the sound of her unfulfilled wishes
blue
in the face she sinks to her knees
heavy
with keys and boxes of boxes
heavy
as rabbits the dragonflies flee
time
is forgiving but always backwards
time
is the measure Margot doesn't need
(Published in The BlueNib)
Pomegranate heart
She counts the seeds
Of my pomegranate heart
The same, always the same
No matter how many times she counts.
Her fingers are stained
And though she may wash and scrub
There I will be
In her skin, lodged in places
Where she cannot wash me out
(Published in Pomegranate Heart)
What is love, now?

I sit for months with a toe reaching for the door
everyone's done it before us
thinking it would save them
then realising it would,
but never in the way that they thought
what a cruel discovery that the fear now isn't about leaving
it is about staying.
The first part is the easiest
it's the part that everyone does successfully
well, let's face it, almost everyone
and
almost successfully.
I'll sip my wine
and rub my neck
this is uncomfortable
the staying in this, here and now,
with its silences, its slow, insidious, habit-forming,
hard-on-my-knees
realising
the
real
loveliness of it all.
and
pronouncing the words
that everyone before us has said
well, let's face it, almost everyone.
and
almost said.
(Published in Inside)
Wedding vows
you
whose thoughts undulate with mine;
whose heart entwines
whose morals are kindness
softness and heart
whose bendable and unbendable parts
hinge on truth
whose eyes are clear as the howling of wind,
a noise with a deep centre
understood only in complete silence
you whose fingers squeeze with tenderness and intention,
whose very palms explain in sweeping motions
but never statements
you who supports the grain of my weight with strength,
who lets me hold to receive
who is not too proud to be held
you who realises that stopping is central to a spiralling dance
you who keeps a point of contact in the midst of a storm
who supports without guiding
who sets free
you who loves
easily
you being you
makes it easy
to be me
with you
(unpublished)