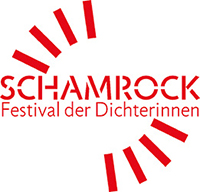 Internationale Poetry-Biennale - Filmfestival - Salon - Netzwerk
___Festival 2016________________________________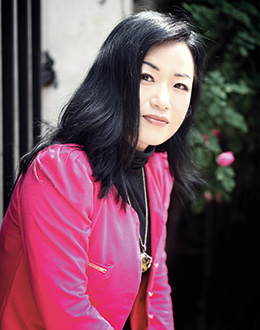 Zhao Si (China)
*1972, lebt in Beijing. Zhao Si ist Dichterin, Übersetzerin, Essayistin und Redakteurin des "Poetry Periodical", dem wichtigsten Lyrikmagazin Chinasherausgegeben von der chinesischen Schriftsteller Organisation. Redaktionelle Leitung der Übersetzungreihe "Contemporary International Poetry".
Sie publizierte drei Gedichtbände, zuletzt: Disappearing, Recalling: 2009-2014. New Poems 2016.
Ihre Gedichte wurden in über zehn Sprachen übersetzt, sie präsentiert sie auf internationalen Festivals.
Moderiert und übersetzt von Susanne Becker-Gonella.
Sonntag / Sun 30.10. - 16.30 Uhr
*1972, lives in Beijing. Poet, translator, essayist, poetic scholar and editor in "Poetry Periodical", the primary poetry magazine in China charged by China Writers Association.
Editorial Director of translation series "Contemporary International Poetry". She has published three poetry books, latest: Disappearing, Recalling: 2009-2014. New Poems, 2016.
Her poetry is translated into more than a dozen languages. She appears at poetry festivals worldwide.
Presentation and translation by Susanne Becker-Gonella.
银
无非是不栽倒,无非是不陨落
无非是祈求芦苇压伤时能有人扶起
灯火未残时不被蓄意吹灭
在岁月烦嚣的声音幕墙里
一个人,日益亲近有着缓缓下落
拉长雨滴声的音乐
一根根闪烁忧伤的金属丝
断了,碎了,还在溅起,
原来是那没有归途的泪水
在轮轴行人交通信号广告屏幕
钢铁灯火混响的城市谐音中
以交响曲为范本在幢幢高楼的
玻璃幕墙上随机画下的银的世界
Silver
Praying for nothing but not toppled, nothing but not fallen
nothing but a reed be picked up when it bruises,
a smoldering wick not be snuffed out deliberately.
Before the years' curtain wall of noise and annoyance,
a man, gradually becomes intimate to a music
with slowly elongating voice of raindrops.
Every and each thread of glistening sad metal string
breaks, into pieces, spatters still
tears of no way back, they are
in the mixed voices of wheels, pedestrians, traffic signals,
huge flash screens, steel-concrete buildings, city lights...
model a symphony and draw randomly a silver world
on the glass walls of every and each skyscraper.
翻  译
你是上帝的雷声,
我是你的回音。
你是万有者,
我是七个世纪的巴比伦人
记下的七千征兆。
有人用鸡毛蒜皮的赏心事,
冒充你星空般的知识,
在你卸下神力被放黜之后;
我并不孤单,
海豚的唇吻唱出
我世代灵魂的乳白色。
一颗垂死的恒星是伪造的心,
天神已老,邪恶永存;
唯一崭新的事是被遗忘的事,
深海鱼群口大眼大
已长出发光器数种。
你令我大开眼界,
我是你的种子起程。
你是摧毁彩虹桥的旧日悲剧,
我是推导万有理论的现代策略;
你是上帝费尽心思
使你成为上帝的想法的建设工具;
我是一柄大锤
想要敲开上帝的脑壳。
所以,你是古老神性,
我是现代科学
Translating
You are the thunder of God,
I am an echo of you.
You are the fullness of Him,
I am the seven thousand signs recorded
by the Babylonians in seven centuries.
They persist with anecdotal bliss
to make believe your starry connaissance,
after you are dispossessed of the divine strength and have abdicated.
I am not alone, with me
dolphins singing the milk white color
of my soul from generation to generation.
A dying star is a spurious heart;
Lord Odin is old, evilness everlasting.
The only newness is things being forgotten;
shoals of deep sea fish having big mouth, big eyes,
have grown several kinds of light organs.
You greatly widen my horizon,
while I am your seed starting my way.
You are the past tragedy of destroying Bifröst;
I am the modern strategy of deriving The Theory.
You are a constructive tool through which
god transforms you to be his endeavor;
I am a huge hammer
circling toward cracking God's head.
So, you are ancient deity,
while I am the modern science.
在一道闪电中
今天一整天我都生活在一个奇异的瞬间里
阳光缺席,万物清亮透明
树叶像绿色羽毛,日光是一朵朵
接连开放的白玫瑰
我走在街头,如同行在世界的船头
轻晃的风的涟漪里,静谧
似映自我广大辽阔的青绿心湖
但其间有我认不出的声音,洗练
如来自一块巨大的镜面——柔韧的轮廓线
敞开,素洁踏进银光闪闪的深处
千变万化的一切都已溜走,克制和矜持
也折叠好自己然后突然消散
寂静中珍珠母色的等待里
焕然一新的爱露出它的触角,我听见
那尖细的破壳之声
是最为必需之物正离开蒙尘的寄居之所
一步步走向真正的行动。和我寄身在
同一个梦中的干枯大地啊,你听到了吗?
在一道闪电中,我正先于你醒来,
为你降下那随雨点同来的春的甘醴
In a Flash of Lightning
All day I've dipped in a fantastic moment,
sunshine dismissed, all things clean and crystal,
leaves like green feathers, sunlights, clouds of white roses
blooming one after another.
I walked on the street, as if walking on the bow of a world's ship,
the tranquility, spreading in the waving ripples of wind,
reflected my azure infinity lake of heart.
Yet an unknown sound arises, terse
out of a giant mirror face — withy outline
opens, purity settles down in its shiny and silvery depth.
The myriads of changes evaded, the reserved and restrained
had self-folded before a sudden vanishing.
In the silence of waiting, a pearl-colored one,
fire-new love extrudes its tentacles, and I heard
the crisp tinny hatching sound —
the vital of life is walking out of its dusty dwelling
and step by step towards real actions. Have you, parched land that
lodged in the same dream with me heard it too?
In a flash of lightning, I, woken prior to you,
shed spring nectar with rain drops for you.
English translations by Xuan Yuan, Tim Lilburn and the author