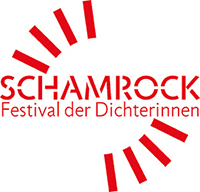 Internationale Poetry-Biennale - Filmfestival - Salon - Netzwerk
___Festival 2016________________________________
Festival 2016 - Schwerpunkte
---
Der Lettische Schwerpunkt ist zweigeteilt. Freitag stellen wir die Dichterinnen Anna Auziņa und Inga Gaile vor, am Sonntag gibt es eine Veranstaltung mit der Dichterin Liāna Langa, und der Musikerin Inguna Rubene beide ebenfalls Stipendiatinnen der Villa Waldberta, begleitet von Festival Mitveranstalter Kalle Aldis Laar.
Dichtkunst hat in Lettland seit je her einen hohen Stellenwert. In Lettland sagt man, dass "Auf jeden Letten ein Lied kommt". Rund 1,2 Millionen Dainas, Volksverse oder Lieder, sind schriftlich fixiert - und rund 1,3 Millionen lettischstämmige Einwohner hat das Land.
Die Wurzeln dieser Volksdichtung reichen - wie auch die Ursprünge der lettischen Sprache - bis ins alte Indien. Die zum Teil über 1000-jährigen Texte und Melodien, die vorwiegend von Frauen verfasst wurden, überlebten allein durch mündliche Überlieferung, denn bis in die Mitte des 19. Jahrhunderts gab es weder Literatur noch Presse in lettischer Sprache. Bildung und sozialer Aufstieg waren für Letten nur durch Anpassung an die deutschsprachigen Eliten möglich.
Der Volkskundler Krišjanis Barons sammelte zu Lebzeiten 217.996 Dainas und schuf damit die Basis für das lettisches Nationalbewusstsein, denn die uralten Verse zeugten von einer eigenständigen lettischen Kultur, die von der herrschenden deutschen Klasse stets bestritten worden war. Damit war der erste Schritt zu einer lettischen National- und Unabhängigkeitsbewegung getan.
Die identitätsstiftende Bedeutung der lettischen Volkslieder wurde durch die seit 1873 alle fünf Jahre stattfindenden Lieder- bzw. Sängerfeste verstärkt, die (gemeinsam mit den Sängerfesten in Estland und Litauen) zum immateriellen Kulturerbe der Menschheit zählen.
Die Festival-Dichterinnen gehen ihre ganz eigenen poetischen Wege, Liāna Langa gilt darüber hinaus als eine der führenden intellektuellen Stimmen Lettlands.
Der Lettland-Schwerpunkt wird unterstützt von der Lettischen Autorenvereinigung und dem Kulturfonds des Lettischen Staates.
Moderation: Kalle Aldis Laar
Kalle Aldis Laar ist lettisch-estnischer Herkunft, er spricht Lettisch.
mehr zu Kalle Aldis Laar ⇒ Team>
Focus Latvia: Presentation: Kalle Aldis Laar
The
Focus on Latvia
comes in two parts. On friday we present
Anna Auzina
and
Inga Gaile
, on sunday there will be a presentation with poet
Liana Langa
and musician
Inguna Rubene
, both of them also guests at the artists residency Villa Waldberta, accompanied by festival co-organizer
Kalle Aldis Laa
r.
Poetry ha always been held in high esteem in Latvia, they say "There are as many songs as there are Latvians". About 1,2 Millionen Dainas, folk verses and songs, are documented - and there are about 1,3 Millionen native Latvians.
Like the Latvian language itself the roots of this folklore reach back even to ancient India. These texts and melodies, sometimes as old as 1000 years and composed mainly by women, survived only in oral traditions,as until the mid-19th century there was nol literature nor press in Latvian language. Education and social advancement was possible for Latvians only by adapting to the german-speaking elites.
Folklorist Krišjanis Barons collected in his lifetime 217.996 Dainas and and thus laid the foundation for a national consciousness, the old verses testified of an indigenious Latvian culture denied by the ruling German class.
The significance of the verses and songs for the Latvian identity is amplified by the song- and singer festivals, celebrated every 5 years since 1873 and (along with the song festivities in neighboring Estonia and Lithuania) has been declared as immaterial cultural heritage of mankind.
The poets at our festival have there individual poetic ways, Liāna Langa is besides beina a poet one the most important intellectual voices of her contry.
This focus is supported by the Latvian Authors Unity and the Cultural fond and the Latvian State Cultural Fund.
Focus Latvia: Friday, 28.10., at 16.30 -
with Anna Auziņa and Inga Gaile
Sunday, 30.10., at 18 -
with Liāna Langa and musician Inguna Rubene,
Presentation: Kalle Aldis Laar
Kalle Aldis Laar is of latvian-estonian descent, and speaks Latvian.
more on Kalle Aldis Laar ⇒ Team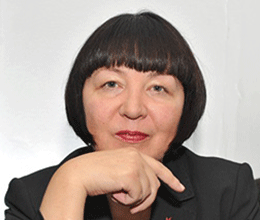 Liāna Langa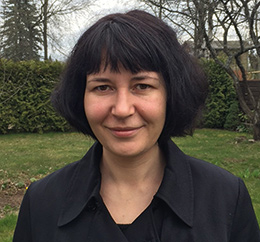 Anna Auziņa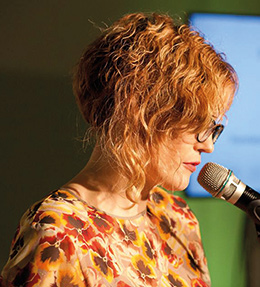 Inga Gaile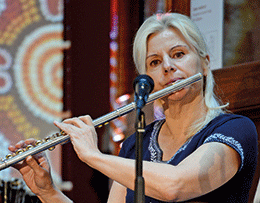 Inguna Rubene
Foto Askolds Berovskis